As we believe in collaboration and knowledge sharing, we are always looking to expand our network with new partners to share expertise, expand our reach and develop our network. With 10+ international and local partners as well as event sponsors, we position ourselves as part of the bigger movement tackling challenges faced by our society to become more sustainable.
As a partner of YES-Europe, you will have the chance to connect with young professionals and students in the energy sector and help us have a meaningful impact on the industry while recruiting passionate young professionals in the field and marketing your company. As a media partner, event co-organiser or sponsor, any initiatives to collaborate on projects is welcomed.
Are you an organization interesting in engaging with us to connect and make an impact together?

The know-how and expertise within the CleantechAlps network make it the gateway to clean technology in western Switzerland. Whether you are a research organisation, an SME or a start-up, the CleantechAlps cluster gives you visibility, support and networking opportunities. 
The Climate Collage is a French non-profit organisation, on a mission to raise awareness about climate change and train 1 MILLION people on the fundamentals of climate science, with a fun and collaborative workshop. Faced with the climate emergency, they believe that everyone needs to be trained on the basics of climate science, in order to understand the situation, collectively accept the structural changes that need to be made, and start taking effective action.
The workshop is highlighting and explaining causes and consequences of climate change, making it a 'serious game' based on collective intelligence and creativity, whose content is based on IPCC reports. The content is suitable for novices as well as for starters with more than 140 000 people in France & worldwide who experienced it, during public sessions but also in universities and schools, in associations, in companies and as elected representatives.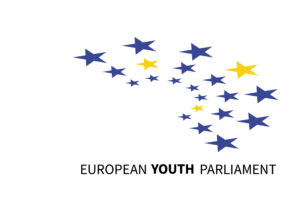 The European Youth Parliament is a peer-to-peer educational programme that inspires and empowers young people from across Europe to be open-minded, tolerant and active citizens. They provide participants with a forum to develop and express their opinions on a wide range of topics.
By bringing young people from different backgrounds together, they build intercultural understanding and friendships across borders. At the EYP's sessions young people from all over Europe come together to discuss current issues of European politics and to debate them in a parliamentary assembly. The EYP engages about 30.000 youngsters every year. More than 500 events each year are run by young volunteers in 40 European countries. The EYP is a unique network of young people in Europe who are taking an active part in shaping their future.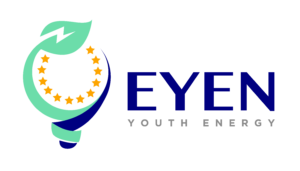 EYEN aims at building a network of networks, and to empower youth to become the voice of the energy transition. They connect youth organisations with governmental, industry and third sector bodies, promoting cooperation and exchange of opportunities on both international and local levels.
YES-Europe is proud to be a co-founding organisation of EYEN.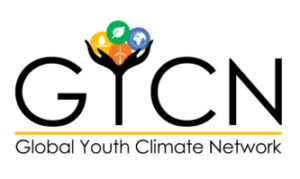 The Global Youth Climate Network (GYCN), is an initiative of the Youth-to-Youth (Y2Y) Community of young professionals at the World Bank Group. The aim is to act as a catalyst for youth throughout the world to work together to develop and implement initiatives to raise awareness and mitigate climate change.
GYCN sees climate change as the defining issue of this generation and see an opportunity as youth to amplify awareness and take action! Their ambitions include establishing Global GYCN Climate Ambassadors from each and every country around the world to represent youth concerns on climate worldwide.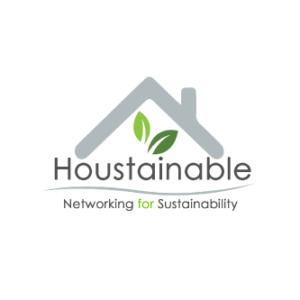 Houstainable is an innovation challenge that aims to develop new concepts and solutions for smart and sustainable living spaces in cities for the near future by connecting people with a similar mindset.

How to Change the World believes our societies already have most of the technical, economic and social know-how needed to tackle the daunting challenges humanity faces today. Yet, it seems we rarely bring all that knowledge and talent together in one place to collaboratively develop the solutions our societies urgently need.
That's why they design and deliver education programs that guide individuals, organisations, and communities through collaborative learning journeys — journeys that enable everyone involved to distill complex challenges into implementable ideas for positive change. Their goal is to help transform seemingly hopeless complexity into concrete solutions that make a difference!
Imperial College Energy Society is open to all students and members of staff from different backgrounds who are interested in the Energy Sector. They aim to induce innovation among students in clean or renewable energy by organising various events. The Society provides its members with the foundation, skills and network to develop successful careers in Energy-related industries.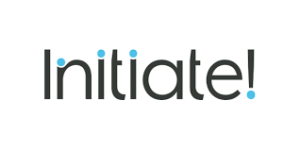 Initiate is a global platform dedicated to accelerating change and growth within the power and energy industry. Initiate's purpose is to foster innovation by empowering and connecting the next generation of tech and talent.
SDSN Youth is one of the world's biggest networks of young leaders working together to accelerate solutions towards the Sustainable Development Goals.
We connect young people to pathways of understanding and action – to shape a sustainable world for future generations.
Life Cycle Assessment (LCA) is at the core of fighting climate change as a company or organisation. The main struggle is supplier-specific data and they are tackling this pain-point. Reducing time spent on conducting LCAs and therefore money for companies and organisations as well as time and nerves of LCA practitioners. Increasing the number of LCAs done per year, while also increasing both profit and sustainability of our customers.
Simply LCA wants to make LCA cheaper, faster, and more efficient. Where before data collection was a struggle, practitioners now share and trade that data directly. Through our global web platform, they enable leaner data-management and make LCA simpler by using AI-powered suggestions for model creation.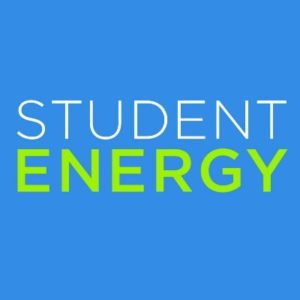 Student Energy is global youth-led organization empowering the next generation of leaders to accelerate the transition to a sustainable and equitable energy future. They educate, inspire, and unite young people with an interest in energy. Student Energy undertakes various initiatives to fulfill its mission of opening the eyes of the world's students to all perspectives on energy. Its most notable is the International Student Energy Summit (SES), a global conference that occurs every two years and brings hundreds of students together to learn about and debate the world's most pressing energy challenges. A more recent initiative involves Global Youth Energy Network – a first youth-led research project of its kind to engage 50,000 young people ages 18 to 30 and share their perspectives on the energy transitions.

Founded in 2009 by the Delft Energy Initiative, the TU Delft Energy Club is a student-led organisation committed to facilitate opportunities for sustainable energy enthusiasts at TU Delft.
They believe that students can have a positive impact on the energy transition and their vision for the year is to act as a key facilitator in the sustainable energy transition for students. Therefore, they want to provide a solid platform for students to connect to the industry, policy makers and researchers in the field of energy.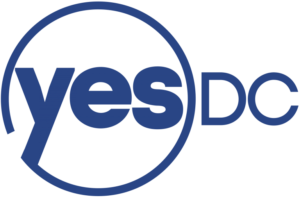 Young Energy Specialists and Development Co-operation (YES-DC) is an association of students and young professionals interested and/or working in the field of energy and international co-operation. YES-DC started informally in October 1994, as a means to create a network and to facilitate the exchange of information and experiences. Their organization distinguishes itself by the diversity of its members: entrepreneurs, academic researchers and students, employees of energy and network companies, consultants and policy makers. They organise monthly events on different topics in the field of energy and development, along with field trips and informal gatherings.