YES-Europe Annual Conference 2023
The Annual Conference will be organised at the Impact Hub Athens which is part of an International Network of social driven professionals and a variety of high impact creative professionals that are dedicated into prototyping the future of business.
From social inclusion and social integration to environment and fair trade, the Impact Hub Athens is engaging expertise from its worldwide presence and creating a net of intercultural, high impact community that acts locally and internationally.
Address: Impact Hub Athens, Karaiskaki 28, 10554 Athens, Greece
| Time | Activity |
| --- | --- |
| 10.00 – 10.30 | Presentation of YES-Europe and Resilient Planet |
| 10.30 – 11.00 | Keynote speech on the SDG 7 |
| 11.15 – 12.15 | Poster presentations from young researchers on topics related to the energy transition and sustainability |
| 12.15 – 12.30 | Pianeta Project Presentation |
| 12.30 – 12.45 | UniPi Students' project on Sustainability as a way of living |
| 12.45 – 13.00 | Move It Awards |
| 13.00 – 14.00 | Lunch break |
| 14.00 – 14.40 | Youth Innovation: Presenting initiatives with direct effect |
| 14.45 – 15.00 | EYEF presentation by ADENE |
| 15.00 – 15.15 | Energy democracy as the right to the smart city |
| 15.15 – 15.30 | Innovative solutions for electrification and smart energy management of buildings and cities |
| 15.30 – 15.45 | The role of energy citizens in the sustainable cities of the future |
| 16.00 – 16.30 | Renewable Energy & Social Participation: Energy Communities |
| 16.30 – 17.00 | The decarbonization of Energy Intensive Industries; The example of the Shipping Industry and the role of CCUS |
| Time | Activity |
| --- | --- |
| 10.00 – 10.40 | Inequalities in climate crisis and access to energy |
| 10.45 – 11.00 | Research & Innovation; CERTH presentation |
| 11.30 – 12.10 | Women empowerment in energy and sustainability |
| 12.15 – 12.55 | Youth empowerment in energy and sustainability |
| 13.00 – 14.00 | Lunch break |
| 14:00-20:30 | Field Trip |
| Time | Activity |
| --- | --- |
| 9.30 – 12.30 | Eat4Change Workshop |
| 12.30 – 13.00 | Making an impact: Climate action and communication |
| 14.00 – 15.30 | WeEngage workshop |
| 16.00 – 16.45 | Changing the frame: what do Doughnuts have to do with Sustainable Development? |
| 16.45 – 18. 15 | ACTIVIST – The film-debate tour at YES annual conference 2023! |
The workshop will be an interactive Climate Action Simulation session with the
the En-ROADS
simulator
. This is a role-playing game for groups to explore the different stakeholders and solutions that need to come together to take action on climate change.
The session will be conducted as a simulated emergency climate summit organized by the United Nations to establish a concrete plan to limit global warming by bringing together government, business, and civil society representatives.
The Climate Action Simulation was co-developed by Climate Interactive, the MIT Sloan Sustainability Initiative, and the UMass Lowell Climate Change Initiative.
About Helios Eco Labs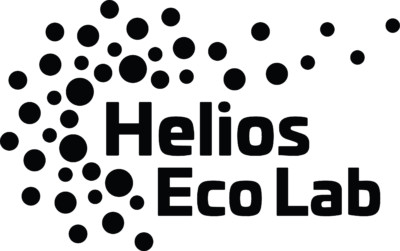 Helios Eco Lab is the brainchild of David Davis, a designer, inventor and sustainability expert. The idea behind Helios Eco Lab is to provide a sustainable
multi functional environment that provides a home, oce, workshop and farm for David and up to 5 volunteers, plus electrical and mechanical engineers.
The ethos is ''001' (0 Carbon, 0 waste 1 planet) and aims to demonstrate that a sustainable lifestyle is practical, aordable and 'Cool'.
Helios Eco Lab is off grid meaning energy is provided principally by a 12.5kW 54 PV panel array mounted on the roof and car park plus a micro wind turbine enabling electric vehicle charging, cooling in summer and heating in winter. There is connection to the local community water grid however irrigation is provided by harvesting rainwater in underground tanks.
Innovation underpins every aspect of life at Helios Eco Lab form the hight tech Vehicle to House (V2H) back up energy supply to the low tech 'Humanure' composting. Much of the technology is well known such as air source heat pumps and solar water heating but there are also less well known and utilised systems such as the automated interseasonal thermal store that captures heat from the summer within an underground pool and releases it in winter. Current projects include the solar boat and autonomous mobile power station.
There are also commercial and circular economy activities at Helios Eco Lab under the 'Solar Electric Club' banner encompassing battery building and recycling, E-bike conversion and design, solar installation, cardboard engineering, art from recycled materials, Electric Vehicle EV charging hardware and software design, Eco Architecture, Eco tourism and training / seminars / workshops / open days and events.
In short Helios Eco is a living museum of sustainability.
Helios Eco Lab is located next to Kouvaras Forest behind Porto Rafti and 25 minutes for Athens airport. see Google Maps and Facebook.
Guests are wlecome to bring their own refreshments but kindly requested to avoid single use plastics.
Nature generously provides everything we need. Symbeeosis's organic cultivations are selected on criteria: altitude, soil suitability, local microclimate, and absence of industrial activity nearby. They encourage the implementation of regenerative agricultural practices, such as recycling and composting, that increase biodiversity, enrich the soil by returning its nutrients, and safeguard the ecosystem.
We will visit together our regenerative cultivated garden getting to know more about the "symbeeosis" of plants and bees, knowing more about the path from farm to cup, follow us on an amazing journey!

About Symbeeosis
Symbiosis is everywhere in nature – a harmonious coexistence of different organisms in mutually beneficial relationships.
Symbeeosis products come from vital examples of the naturally occurring symbiosis found everywhere in nature. We grow, gather, and offer oeganic mountain tea, herbal beverages, food supplements as well as organic and functional honey.
We believe that better health comes from better nutrition. Just as the ancient holistic doctor Hippocrates said, "Let food be thy medicine and medicine be thy food". Our functional products, born from our creative symbiosis with nature, improve nutrition, support good health, and add a Greek flavor to your day.
We believe in well-being and so we embrace sustainability+, creativity, and innovation. If we want to continue living on this planet, the future must be all about cooperation and interdependence, living symbiotically.
Love your self, love your planet.